Custom Films
Message me with as much detail about your custom idea. Which girls you are interested in, whats the idea or script, camera angles you like / don't like. How long you want the clip. What you like in scenes you've scene. What outfits you want.

We will get back to you with questions and a quote :)
Customer Reviews
From past commissioners of our customs
If WAM is your thing, speak to Charlotte and get a custom. rosie
Charlotte does a sensational job with customs. Every detail of my fantasy was delivered perfectly with helpful suggestions along the way from an experienced & professional operator...
Casey is really beautiful & she went the extra mile to get totally glammed up for my custom. Thanks Casey!
The video is ultra HD with every messy (& clean at the beginning) detail perfectly shot.
So if WAM is your thing, speak to Charlotte & she will bring it to life. Paying for a custom is worth the extra investment so you get exactly what you wanted & more. I've just has my 1st custom done & I'm speaking to Charlotte about a 2nd.
Charlotte delivered exactly what I wanted.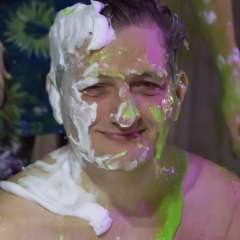 flank
This was the first time I've commissioned a custom, so I wasn't sure what to expect, but Charlotte guided me through the process and clarified all the details in advance. That included things that I hadn't thought to mention, e.g. what colour did I want the gunge to be in the tank. She also kept me informed every step of the way, e.g. telling me when she'd confirmed that the models were available and which date they would be filming.
When it comes to payment, they use a fairly innocuous company name. (Think of "Fred's sofas" rather than "fetish videos R us.") So, it won't look incriminating if you need to show your bank statements to anyone! The prices are also very reasonable: more expensive than just buying a video from the download store (as you'd expect), but cheaper than I'd expected.
After they finished filming, I downloaded the video the same day, which is an amazingly quick turnaround! I don't know whether they'd always be able to achieve that, but you won't be waiting for weeks and weeks. I assume that it will show up in the download store (for everyone else) at some point, but I don't know how long that will take; it may depend on how many other videos are in the queue ahead of it.
The video had everything that I'd hoped for, and Charlotte took the initiative to improve my ideas in a couple of ways. I think that's the benefit of working with someone who's so experienced, rather than a first timer who's still figuring it out for themselves. Similarly, I really felt that everyone had enjoyed making it, i.e. they'd had fun playing the games rather than just enduring it for the money. That made it more fun for me to watch.
Since it was a game, I didn't know in advance who was going to win or lose, and Charlotte didn't tell me. I'm sure she would have done if I'd asked, but I was happy to avoid spoilers and find out by watching the video.
The video quality is also excellent: it's full HD (1920x1080, aka 1080p).
All in all, highly recommended.
Fantastic professional work!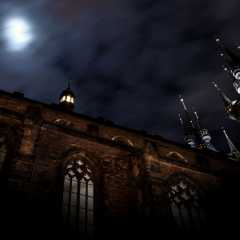 surgif
All in this thing was a perfect and professional work! They checked my ideas, gave a detailed quote and asked some questions about the handling. The production time was fixed and the clip was just in time produced.
And the clip as itself?! Perfect! Charlotte did such a perfect job as a Hollywood actress! They filled my ideas by 150%.
This will not be last customized order... ;-)
Nice, good pictures, adorable, 100% satisfied, 10/10 Beholder1964
I look at this clip and can say that I am a happy man. If some of the specifications of my complex script have a little deviations, I can nevertheless say that about 95% of what I wanted to see is absolutely maintained, and to me the two magnificent models (little actresses) that we can see in this clip did their best to get more enjoyable things to watch, after all. I will tell you things to contemplate...
On the technical side, I must say that with a HD (1920 x 1080 pixels), the result is crystal clear. The color balance is well done, the quality of the vid is good, a good drawing, beautiful colors, the cameraman did a good job with beautiful views, thank you very much dear good guy, you are an artist, and also Lisamoomin for the post-production quality. The two models are as beautiful as goddesses. They have a little Angel face and I wanted the camera most of the time to stay on them. The fashion game is fine, full of pleasure, laughter, and some other aspects that I will let you discover. If these aspects did not detail on my script, taken, all the team of Mostwam had the intelligence to bring them back the life, the critic goes Charlotte, Sky (and to the cameraman). They both made a kind of masterpiece with the finish all the art of washing a shirt. When I think that all this started with a small green spot on the chest!
If you want to discover the satisfaction of having your own personalized clip I will give you the advice to trust your fashion for inspiration, to bring you the beautiful things that the poes, the spectators, the lovers of the finiternelle and beautiful things in life, look and look... Time will tell if this clip will become one of the masterpieces in the catalog Mostwam.
I thank the entire team for its work, one of the best in the world of wetlook and messy producers.
...
J'ai regardmon clip personnaliset je peux dire que je suis un homme heureux. Si certaines des ids de mon script complexe ont un peu dareills, je peux dire que, nnmoins, environ 95 % de ce que je voulais voir est absolument maintenu, et me les deux magnifiques modes (un peu actrices) que nous pouvons voir dans ce clip ont fait de leur mieux pour obtenir de plus agrbles choses regarder, apr tout. Je dirai me des choses contempler...
Sur l'aspect technique, je dois dire qu'avec un ran HD (1920 x 1080 pixels), le rultat est clair comme le cristal. La balance des couleurs est bien faite, la qualitde la vid est tr bonne, un bon lairage, de belles couleurs, le cameraman a fait un tr bon travail avec de belles vues, je vous remercie beaucoup cher bon gars, vous es un artiste, et aussi Lisamoomin pour l'ition en post-production. Nos deux modes sont belles comme des sires. Elles ont peu un visage d'Ange et je voulais que la cama la plupart du temps reste sur elles. Le jeu des modes est finin, plein de plaisir, de rires, et me certains autres aspects, que je vous laisserai douvrir. Si ces aspects n'aient pas daill sur mon script, prisent, toute l'uipe de Mostwam a eu l'intelligence de les ramener la vie, le crit va Charlotte, Sky (et au cameraman). Elles ont tous les deux fait une sorte de chef-d'uvre avec la finitet tout l'art du lavage d'une chemise. Quand je pense que tout cela a commenccause d'une petite tache verte sur la poitrine...!
Si vous souhaitez douvrir la satisfaction d'avoir votre propre clip personnalis je vais vous donner le conseil d'avoir confiance en votre mode pour l'inspiration, pour vous apporter les belles choses que les poes, les spectateurs, les amoureux de la finiternelle et de belles choses dans la vie, chissent de regarder et de contempler... Le temps nous dira si ce clip va devenir l'un des chefs-d'uvre dans le catalogue Mostwam.
Je remercie toute l'uipe pour son travail, l'une des meilleures dans le monde des producteurs wetlook et messy.
Quite simply the best in the business! Pie P
Amazing, Outstanding, Brilliant customer service, Awesome, Terrific, Makes Dreams come true--these words don't really do Charlotte justice as she is all them and more. You really could not be in better hands--Charlotte pays attention to every little detail which in turn ensures her custom shoots are executed to perfection. And she will keep you updated every step of the way. The best complement I can give Charlotte is that she just 'gets it'. And then has fun with it!
A gold standard for custom videos. Strongly recommended! jesuskungfu
This site is where I made my first request for a custom. I don't think I could have asked for someone better to make that happen than the fine folks of Mostwam Charlotte. My experience with requesting a custom through Mostwam Charlotte was nothing short of terrific! I acquired the clothes, wrote the script for the request, and I found that the crew of Mostwam Charlotte will follow the script down to the comma, so long as it is safe to execute. I was more than happy with the work they put in, along with the site administrator's great communication. I strongly recommend going to Mostwam Charlotte for a custom. You will not be disappointed!
Charlotte and Lisa, the queens of Glam Wam! mrangry
Charlottes custom shoot for me was received yesterday and it is just amazing. I bought her the outfit and shoes as I wanted her to play the sexy secretary role and she looked fantastic in it, the perfect vision of a prim office girl in her smart, slightly too tight suit and blouse and some 6 inch heels. I awaited the mess to start and what a mess! as an added bonus, Lisa was dishing it out and she had dressed similarly and also looked amazing. The scenario we did was where Charlotte had cocked up a pie order and Lisa, as the boss, decided to teach her a lesson by plastering her with the 15 pies. She took it brilliantly, then went into the custard bath, covering herself from head to foot. An even bigger bonus was the fact that Lisa then went into it as well. I liked the end scene too where both girls were hosed down, laughing about the fun time they had just had, their tight, soaking wet, clothes clinging to their lovely bodies. In short, a fantastic shoot, Charlotte and Lisa were brilliant. 10/10
Had a custom done by Mostwam Charlotte?